Business Management
Top Tips: How to keep pace with technological disruption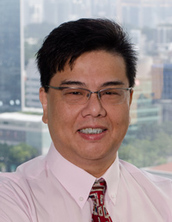 As Country Manager for Hong Kong and Taiwan, Andrew is responsible for driving Akamai's business in these two exciting districts, and leading his teams to achieve excellence in Sales, Presales Service, and Marketing and Channels. With more than 20 years' experience in the field, Andrew is a seasoned manager known for his business, people, and team development skills. Over the years, he has gained experience and credibility through various business capacities from Hardware to Solution services, and from OEM to channel to Enterprise solutions and Business Development.
Andrew shares his five top tips on how companies can keep ahead of technological disruption.
Earlier last year, Gartner shared some of the top strategic technology trends that have the potential to disrupt businesses and IT organizations. Here is a short recap of the trends and challenges in the list below:
Mobile device diversity and management – viewing and sharing content online will undoubtedly drive tremendous traffic to companies' websites;
Mobile apps and applications – the quality of the customer experience will affect mobile commerce app adoption, usage and thus both loyalty and revenue;
The Internet of Everything – encompasses an increasingly diverse range of machine-to-machine communications;
The era of personal cloud – IT will increasingly have to consider how any secure capability they deliver fits into the unique personal cloud of an employee, a business partner or a customer;
Web-scale IT – IT culture, tools, processes and organizational structure are resulting in the acceleration of application delivery and an environment of continuous experimentation.
We're now at the beginning of a new year and companies are likely to have experienced some pain points from the above trends. Here are five ways to turn the above challenges into opportunities, driving your businesses to the next level.
Distribute the traffic, ensuring a high-performance user experience - Congestion is a perpetual problem with the public internet. When there are too many users visiting your company's website at the same time, it will undoubtedly drive users to leave the website, and fast. Picture a restaurant built for 50 customers, with 250 customers waiting to be seated. It's the same scenario online: if you're not able to cater for the additional 200 people, they'll move on and find what they're looking for somewhere else. To prevent this, companies need to engage a vendor who can help distribute their internet traffic effectively across a prominent number of servers in different countries. This will ensure that internet traffic can be easily distributed and sustain high-performance at peak times.
Eliminate the waiting period by making content always available - According to Understanding the Effectiveness of Video Ads: A Measurement Study, online viewers will wait for only two seconds for a video to start – or they will simply skip it and find another one. Video now accounts for most mobile data usage leading to many content providers modifying their content into shorter 'stackable' versions and adapting it for the quality and screens of mobile devices. Online entertainment providers have to ensure their content is available 24-7 to deliver a smooth user experience with minimal delays, and variations in performance to match the viewer's device.
Develop content in dual format, offering a multi-pronged marketing approach - People are no longer satisfied focusing solely on one device. Instead, it is common for viewers to use their mobile phone while watching TV, engaging in a multi-screen environment. By participating in this hyperconnected living room, businesses can enhance the viewer's experience – and their own sales channels - by pushing out live, on-demand content to bring related information to mobiles at the exact time viewers see it on TV. This can result in increased engagement and brand loyalty.
Review security measures wisely, protecting against all types of attacks - There is no silver bullet that protects businesses or consumers from all attacks in this day and age. Anyone with anything worth protecting in a personal cloud needs a multi-perimeter, multi-technology strategy to deal with the attacks we see today. According to the Hong Kong Security Watch Report, the total number of security events increased in Q1 2014 to 15,235 from 14,120 in the previous quarter. The protection in place should therefore keep up with the constantly evolving threat landscape. People need to review and audit their security measures on a periodic basis, so as to make sure they don't invest in legacy solutions.
Settle your steps on a comprehensive cloud platform, solving complexities with ease - A comprehensive cloud platform, such as the Akamai Intelligent Platform, should be able to manage the underlying complexities of online business – from device and format proliferation, to application and network security, and performance and reliability issues. By constantly monitoring Web conditions, security threats can be identified, absorbed and blocked; instant device-level detection and optimization can be provided; decisions based on comprehensive knowledge of network conditions can be made; and unprecedented business and technical insights can be presented.
Technological disruptions are a part of the ever-evolving online landscape. By taking any or all of the above measures, businesses can take control of their digital assets and be on the front foot to ensure they come out ahead of their competitors.
Andrew Wong is Country Manager, Hong Kong and Taiwan at Akamai