Software & Web Development
Myles Bogner and David Elfanbaum (Global) - An Agile Approach to Change Management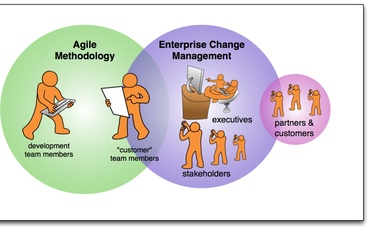 Figure 1 The Domains of Agile Methodology and Enterprise Change Management
Introduction
Agile software development is designed to thrive within the most dynamic business and technical environments. In fact, according to an article on the website of Martin Fowler, a well-known Agile industry leader, the name "Agile" was chosen because its founders viewed "adaptiveness and response to change" as the most essential concept of the methodology.
All Agile methodologies include integrated practices and processes that manage evolving requirements to efficiently develop a continuous stream of new software capabilities. However, what Agile does not address are changes related to enterprise support of the Agile process or tasks that fall outside the scope of the project work.
Challenges are compounded when organizations operate multiple Agile projects simultaneously. Such unaddressed issues can cause IT projects to ultimately fail, even if executed perfectly within the scope of the development teams and meeting all project acceptance tests. On his blog, Jim Markowsky, an expert in change management, noted that the vast majority of large-scale IT initiative failures are actually caused by factors other than technology. Enterprise Change Management (ECM) provides a framework that addresses many of these missing factors.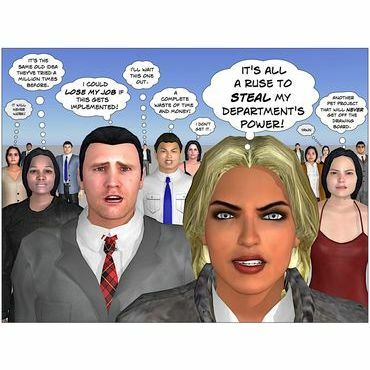 Figure 2 Typical Stakeholder Gut Reactions to Change Initiatives
To move stakeholders from the type of negative thoughts and feelings depicted in the image above, an ECM program must communicate a vision of the change that is compelling enough to not simply overcome negative preconceptions but also motivate positive participation.

There are a number of formalized ECM models that have been developed to standardize change management within organizations, with processes and practices that support the entire lifecycle of a change initiative.

The Unique Enterprise Change Management Demands of Agile Software Development
Ironically, the more successful an Agile project is in rapidly developing new capabilities, the greater the ECM challenge may be. Although Agile's customer-led iterative approach significantly reduces the magnitude of changes related to each software release, it greatly increases their frequency. Instead of being asked to adapt to a single release that institutes a significant number of changes created within "waterfall's" typical multi-year release cycles, stakeholders must accustom themselves to an ongoing series of small, incremental releases every month or two.
Having an ECM program is especially important for enterprises transitioning to Agile from a phase-based development methodology. Corporate cultures that are accustomed to traditional development release cycles can be strained by a shift to more frequent releases and the ongoing interaction required by participation in the iterative process. There is a higher level of stakeholder involvement required throughout the development process. The impact of a new Agile implementation cuts across technology and functional groups, from top management down to the frontline worker. An ECM effort can help break down the organizational sensation of feeling burdened caused by the insistence of Agile teams for day-to-day customer involvement.

Introducing ECM to the Agile Team

If the customer already has an institutionalized change management practice, bringing ECM personnel into the Agile team's release planning process is a good first step. They will be able to anticipate potential change management issues related to a release and work with the team to synchronize their efforts. For customers who are transitioning to Agile from a traditional waterfall methodology, ECM involvement is a good tool to foster participation by business stakeholders.
When an organization is ready to integrate ECM tasks into an Agile software development project, securing an ECM subject matter expert for the team is the first challenge usually faced. If the organization has existing ECM expertise, personnel can be shifted onto an Agile team. If there are no available resources, it may be necessary to hire an ECM subject matter expert or send an existing team member through an ECM training program.
By integrating ECM into Agile development, the development team can escape the project stovepipe and extend its vision to the greater enterprise. Every veteran Agile manager has watched hopelessly as a project that met every customer requirement failed due to external factors beyond their control. Although ECM does not give the project team absolute control over its destiny, it can substantively expand the domain of its influence.
Myles Bogner, Ph.D. is Vice President of Research and Development for Asynchrony Solutions, Inc., an information technology software and project-based consulting firm. David Elfanbaum is cofounder of Asynchrony Solutions and has recently ditched his formal title, "Vice President of Marketing" in favor of superhero moniker, "Geek Interpreter Guy." For more information, visit www.asolutions.com and http://blog.asolutions.com.