CRM Software
Top Tips: CRM is languishing - rebrand, relaunch or reposition?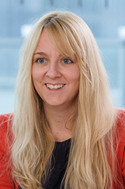 Tennille Roache is Client Advisor for CRM solution, Lexis® InterAction at LexisNexis® Enterprise Solutions. Through the numerous projects she has undertaken, Roache now specialises in repositioning misunderstood (or misplaced) systems in professional services organisations. Roache has worked in marketing and communication for professional service organisations for over 14 years. Through various roles in law firms, she has helped organisations adopt client relationship management techniques – managed through a central system, to support growth from domestic, office centric environments to global operations. Most recently, Roache facilitated the deployment of InterAction across 12 European offices of a global law firm.
Tennille offers her top tips on how to resuscitate a languishing CRM system.
Today, the majority of professional services firms have CRM systems deployed in their organisations. Anecdotal evidence however suggests that in many firms these technology systems are primarily used as centralised databases – and at best for marketing related activity such as mailing of newsletters, email campaign distributions and the like. Unfortunately though in some organisations, the CRM systems have 'fallen by the wayside' with usage being negligible, resulting in wasted investment of course, but to the detriment of business.
Why? Following the recent global financial crisis, many firms 'jumped on the band wagon', of implementing CRM systems to keep up with competition. Consequently, several firms have fallen victim to launching a CRM system without a robust and thought-through adoption strategy to support the larger business goals of the organisation.
Like a finance system underpins the financial strategy of a firm (including revenue targets, loss management and profitability), so too must a CRM system exist to support the business and client development strategy. This is imperative as the current business environment is increasingly competitive; and clients less loyal and more demanding than ever before.
As firms grow their business – be it through expansion into other regions or by merging with other organisations – a consistent approach to client and business development that is tightly aligned to the strategic objectives of the organisation is essential.
So what can firms do to resuscitate their languishing CRM systems? Here's my advice:
Reposition – At firms where CRM is seen as a marketing discipline/tool, repositioning the system is the best approach. Nevertheless, using the system as a purely marketing tool is like driving the car in first gear – you may get to the destination, but painfully slowly.
To reposition the system in order to secure buy-in for more advanced adoption, sell the sizzle – inform users of what the system is capable of; especially what it can do for them – i.e. how CRM can help them with their roles and enable them to achieve their professional goals. Often, the use of CRM systems is limited in organisations because users aren't aware of the capabilities they offer.
Relaunch – For firms where CRM is proving to be a wasted investment, relaunching the discipline and system could be the answer. Yes, it may require ripping out the system and implementing again.
Clean data is critical. Consider who the firm's top clients are and start with inputting the most up-to-date information on them into the system. To ensure accuracy, offering clients a self-service data audit (backed by an incentive to encourage engagement) works well – this way you get the information directly from them.
Re-configure the system so that it expressly meets the needs of the users and the business. Does the system support marketing communications priorities? Will the system help align the marketing, business development and organisational strategies? Is it intuitive to use across the user base? These are all key considerations. Furthermore, integrating the CRM system with other firm-wide technologies deployed for financial, HR and practice management will help embed the discipline in the organisation.
Reporting is a useful capability that CRM systems offer. Design templates in the system to support the firm's key client and business development programmes. This is a good time to also consider if additional investment to develop SQL Server Reporting Services or integrating third party reporting tools will be beneficial to help deliver insightful management information to fee-earners and business leaders.
Rebrand – If all else fails, rebranding is the last resort. The situation suggests that the system is indeed configured properly and is in line with the firm's business development strategy – but there isn't confidence or engagement with the tool. While a spade is a spade, call it something different!
Rebranding can make the system more relevant to the organisation. If there is a lot of internal confidence, respect and loyalty in the firm's brand and values, then re-skinning the system – i.e. re-designing the look and feel of the interfaces to reflect the firm's brand colours and images – can encourage buy in. It must be said that if this is truly the preferred approach, then don't skimp on the details. Invest time and money into the branding, messaging and design. Otherwise, poorly executed interfaces will put people off rather than secure buy-in.
This though does not mean blatantly positioning the company logo in all the right places and proclaiming it's a new system. Rather, make the technology specific to the business – take the time to review and configure processes, forms and folders to better meet the needs of users.
Fundamental to the success of all above three approaches is:
Targeted training – Ensure that training is frequent, relevant and customised. Training isn't a one size fits all. Classroom training isn't suitable for everyone, particularly those with busy travel schedules. Offer a mix of training to meet the individual needs of users – some may prefer bite-size, one-to-one sessions over a period of time; while others a one-off, exhaustive stint so that it doesn't interfere in their daily routine. Often departmental training is effective as it allows trainees to understand the capabilities of the system that are especially pertinent to them collectively. Similarly, discharging training to groups based on roles (e.g. fee-earners, personal assistants, partners and executive leaders, etc.) delivers value to users too.
Rather than just delivering 'point and click' instruction, contextualise the training so that individuals understand and appreciate the significance of the discipline to the business development and wider organisational strategy.
What's in it for them – The key reason why any firm may implement a piece of software is to make business operation easier. Therefore, emphasise the benefits of using the CRM system to users. Clearly explain what's in it for them! Explicitly demonstrate the specific functionality in the system that lends to their individual roles and illustrate its positive impact on their professional lives. More importantly, recognise their 'emotional' journey in adopting the new way of working and allay any fears or doubts that they may have via communication, training and education.
To conclude, a CRM system is only a piece of software and it can't deliver value unless it's adopted. So understand why the CRM system is flagging and adopt a suitable remedial approach. If your existing CRM system is already being used successfully, but in a limited way, repositioning is a viable option for revitalising its usage and delivering extra value to the business. Relaunching it is best if it isn't properly configured to business requirements; and of course rebranding is the final recourse. But remember, re-branding alone won't make the system successful. If users in the firm don't understand the fundamentals of CRM, and the business development team is not bought into the process and concept of a centralised CRM system, then no amount of re-branding or any other approach will increase engagement. You can lead a horse to water, but you can't make it drink!