East African Hope & Potential: Multi-Nationals, Entrepreneurs & the African Diaspora Are Ready to Shake Up the Region
Kathryn Cave, Editor at IDG Connect speaks to Rashed Ahmed, creator of EastAfricaBusiness.com and voice of the African diaspora, about the spirit of opportunity & incredible potential in these once forgotten countries
Yesterday Europe cut its interest rates to a record low of 0.5% and pundits suggest the Eurozone is on the brink of collapse. The scramble is on to find new markets and the African continent has long been on investors' radars. In the East the focus has tended to be firmly placed on Kenya. Yet now even the most neglected parts of East Africa are on the up...
Last week, William Hague reopened the British embassy in Mogadishu, Somalia after 22 years. In September, Ethiopia gained its first new leader in over two decades. New natural resource deposits are being discovered, everything is ripe for development... and the World Bank has registered huge GDP growth rates across the board. But this is not just outside in. There is a real hunger for progress in the local communities. And Rashed Ahmed, the creator of EastAfricanBusiness.com , is extremely excited by sheer spirit of enthusiasm he has observed on the ground.
Ahmed believes the opportunities in East Africa are two-fold. They come from large multi-nationals in China, India and the Middle East and the extensive African diaspora who are desperate to return home and help their native countries. "This is a recent development, but a lot of people are young professionals, educated in the West, who have a lot of experience and are looking for opportunities within Africa. You see this entrepreneurial spirit. I'm regularly coming into contact with people opening data centres, mobile internet companies, app developers, all looking for that new market..."
Ahmed is of Somali heritage, raised in London and part of the extensive East African diaspora. He is the poster-boy for ambitious Africans, growing up on a council estate in one of the most deprived parts of East London. Only two people from his secondary school graduated with 5 GCSEs... and he was one of them. "My drive and passion comes from growing up on those rough estates. I managed to get out with hard work dedication achieving a 1st class honours degree and masters with distinction from UCL. People from East London together with the Somali community are really proud of my achievements."
Ahmed set up EastAfricanBusiness.com to provide information about business in Somalia, Kenya, Ethiopia, South Sudan, Uganda, Tanzania, Rwanda and Djibouti. "I've been connecting with a lot of people but I've seen the most excitement and hunger for information from the diaspora. They are pushing for development, better technology and better infrastructure in their home countries."

Entrepreneurialism Fuelled by the Diaspora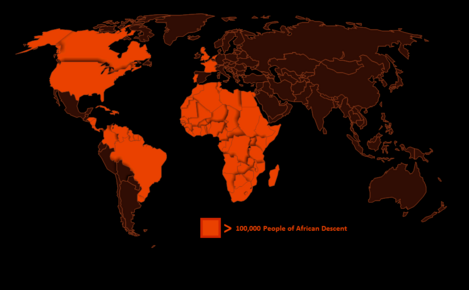 There is no doubt that the East African region is opening up. The World Bank has shown that economic growth in Sub-Saharan Africa is likely to reach over 5%, 2013-2015, as a result of high commodity prices worldwide and strong internal consumer spending. Some East African countries, like Ethiopia and Rwanda actually boast the highest growth rates in the world, which makes them ripe for entrepreneurialism, development and new initiatives.
There is "a common trait between East Africans doing business whether they're from Somalia, Ethiopia or Uganda. I see that dynamic going across the region. A lot of entrepreneurs want to set up in East Africa and what I'm finding interesting is the pan-east African trade. They don't want to focus on one particular country. They want to focus across boundaries."
"I was in London over the Easter period and I met up with a lot of young entrepreneurs who see Africa as the next step. I receive calls from the diaspora who have established businesses in London and want to want to expand their efforts into their mother countries." This is an integral phase in East African development. Researchers, Anne W. Kamau and Mwangi S. Kimenyi stress that Africa's large diaspora is "an underutilized source of investment, support and political pressure for the continent," whilst Abdirashid Duale, CEO of Dahabshiil, Somalia's most successful company, told the BBC "The diaspora is very important for Somali development."
There are approximately 30.6 million Africans in the diaspora. Many of those who voluntarily migrated outside the African continent have a good education, decent incomes and large amounts of money in the bank. This group also have core skills and experiences that could fill capacity gaps in the continent. The Sudan Vision believes that "African countries can learn lessons from other emerging and developing countries that have successfully engaged their diasporas for economic and social development." It holds up the example of Malaysian Talent Corp which includes a 20/20 Roadmap on how Malaysia can become a global talent hub over the next seven years.

The Horn of Africa - Ethiopia, Somalia and Djibouti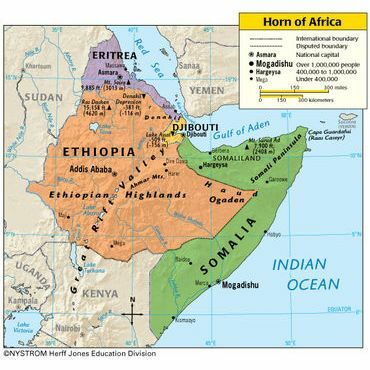 There are clearly a lot of differences across the region, but Ahmed is keen to stress the similarities, "The core factor in East Africa is the entrepreneurialism and there is an appetite for making things better, trying to improve things and seeing opportunities where there are no opportunities."
The last couple of years there has been a real external focus on Ethiopia, especially from within the Middle East. "There is a new government, a new approach, a new optimism and a new openness. I was having a conversation with some business people from Ethiopia a couple of days ago and they said for example, government transactions and gaining government trade licences have speeded up immensely. Bureaucracy was terrible in Ethiopia a couple of years ago and things are changing quickly. Overall Ethiopia is opening up - in addition to the multi-nationals there are a lot of Ethiopians from the US and UK starting up technology and other types of businesses. They are pushing their home governments to improve on infrastructure."
Ahmed is very passionate about telling a different African story, "I used to see a lot of negative stories and connotations on Africa. Take Ethiopia, There are images of people starving and Band Aid. But really it is such a dynamic and thriving place. I'm not going to lie, there is poverty and inequality. One minute you see a shiny sky scraper and multi-national offices the next you will see extreme poverty... but despite this there is a real buzz on the ground!"
Somalia has been decimated by fighting, but now as things are picking up and multi-national companies are eyeing up the opportunities along with native Somalis who want to move back. A January article in the Sabahi interviewed Amina Ali who has returned to Mogadishu after 13 years exile and has begun her own business which employs a staff of five. "I was not counting on making a big profit, but I started this business to create jobs, since the country currently does not have many employment opportunities."
Djibouti is considered a gateway to landlocked Ethiopia and there has been significant investment in the port authority from the Middle East. At present, according to the World Bank, Djibouti is one of the worst countries in the world in which to do business and ranked 170th out of 183 countries. However, the more investment that is pumped in, the more things are likely to improve... and the only way is up.
Now things look set to move quickly. The Africa Global Business Forum ran earlier this week in Dubai and highlighted Dubai's strategic role as a world-class hub for doing business with Africa. The event included a variety of high profile speakers including Prime Minister, Republic of Uganda, Minister of Economy, UAE and President & CEO, PTA Bank and attracted over 3750 delegates all interested in African potential...
Much of the East African region has been wracked by war and famine. It has seen the mass exodus of its people, but gradually things are beginning to change. And the vast, diverse, scattered East African diaspora may ultimately be the ones who make a difference. As Ahmed puts it, "In the future I would like to do something where I can tell the stories about people who have brought their expertise and knowledge back home. And one day I hope to part of that story myself..."