Handheld Technology
Wearable Tech Show: Optimism, gadgets and potential
It's fitting that the day after Apple finally announces its Watch device London's Excel centre plays host to the Wearable Tech Show (WTS).
The wrists of every speaker are weighed down by the bulk of one smartwatch or another, but the crowd itself isn't just the Shoreditch tech types you'd expect – there's actually a lot of serious looking suit wearers – and clearly a few who could do with a fitness band - on the hunt for the next big thing. Unlike a conference such as Cloud World Forum, however, WTS shows off some actual diversity. There's no booth babes, but actual women asking questions about how they should approach their Arduino-based startup idea.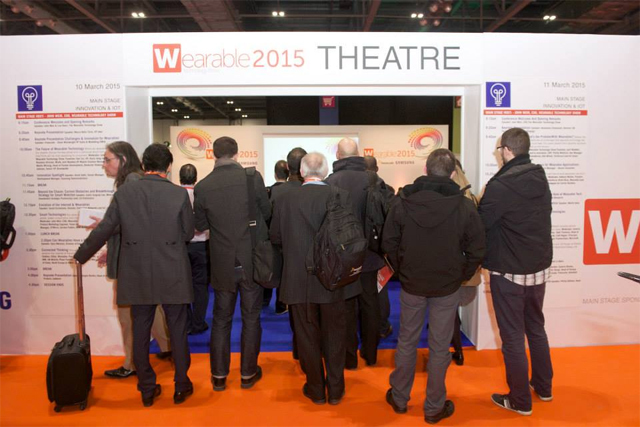 So what's the future?
The wearable tech revolution is coming; at no point is this even questioned. Pebble proved there was a market for wearables, this week Apple has taken that market mainstream, it's what happens next that defines the future and what this show is all about.
Sport and fitness is still the major theme – a whole corner of the room is full of pictures of Lycra-wearing athletes, while one even has a treadmill for people to sweat themselves out on. In addition to the endless activity bands there are digital smartwatches trying to stand out from the crowd (read: Apple) and horological smartwatches trying to add some fashion to the proceedings.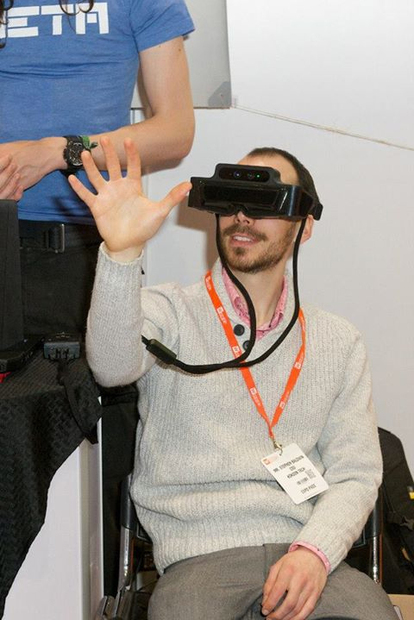 Augmented reality?
Outside of the battle for wrist space, Augmented Reality offers probably the most opportunity for fun. See animals come to life on picture cards, watch historical maps morph London from a Roman settlement through to the megalopolis you see today, artwork and magazines come to life, and goggles that take you away to other places entirely.
Some of it's a bit shaky and rough around the edges; the wearable tech space is still in free-for-all mode and no victor has yet emerged from the battle royale yet. Some of it is glitchy, most of it is clunky, but no one seems to mind. Everyone is positive, accepting that it's all still a work in progress, and that's ok.
More from IDG Connect at this year's Wearable Technology Show:
Muse: A stylish brain tech challenger
Wearable Tech Show: Augmented optimism?
Listicle: Top ten of Wearable Tech Show London
Advice on making wearables, from people who make wearables