Software Development Tools
ThoughtWorks Interview: Agile Principles & Global South
Around the world there is a broad socio-economic and political divide which leaves the South trailing behind the North. Sameer Soman, ThoughtWorks Vice President India discusses Agile, Open Hardware… and how democratic principles of sharing can potentially improve the lot of Global South countries.
Many people are extremely passionate about Agile software development. It is a model which strives to be collaborative and is based on solid democratic principles of sharing expertise. The Agile Manifesto describes how: "We are uncovering better ways of developing software by doing it and helping others do it." In fact, at over a decade old Agile still generates a bizarre mix of either excitement or fear in a lot of organisations.
ThoughtWorks is a global company which puts Agile principles at the centre of its business. It describes itself as: "A community of passionate individuals whose purpose is to revolutionize software design, creation and delivery, while advocating for positive social change." Yet today maybe the greatest value in these principles is to Global South markets where things are not simply behind, but actually progressing in a very different way?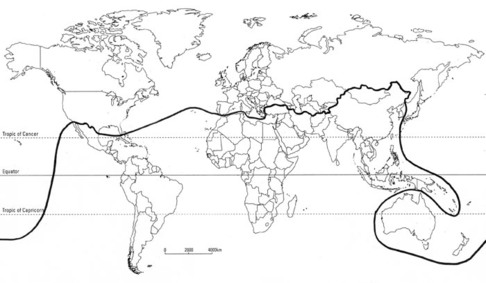 "We have been focusing on Global South for the last couple of years," explains Sameer Soman over the phone from Pune, India. "[This is not only in] terms of having offices in Global South regions, but also [in terms of] tweaking products to make them relevant in Global South markets." ThoughtWorks currently has offices and customers in four core Global South areas: India, China, Brazil and a couple of African countries.
"We're learning quite a bit about how businesses are run in Global South countries and how to develop solutions that are relevant to Global South countries," says Soman. "[At present] innovative ideas are typically centred around a lot of Western or Global North experiences, [but] we're quickly learning we'll have to tweak them a little bit [to help ideas appeal to Global South markets]."
Soman provides the example of mobile applications, which obviously need to be very different in emerging markets. In a previous interview IDG Connect spoke to Gour Lentell, co-founder of Australian organisation BiNu, which has modelled a whole business on creating apps for low-bandwidth feature phones. As Lentell explained: "If [you're based in an emerging region and] all you have is the mobile phone, you're as interested as being entertained as anyone else on the planet. The challenge is how to deliver content, education, knowledge through that one small screen."
As well as a desire to access information, many parts of the developing world also have a range of social problems which can be answered through new technology. "We always have believed when we do business we should always advocate passionately for social and economic justice in the region we operate," Soman explains. To this end ThoughtWorks run a range of 'Social Impact Programs' (SIP) across the globe.
"Health is the big one," Soman clarifies. "[Of all the projects in the social] space 60%, 70% or 80% are in health; depending on which year you're looking. There is also a large emphasis on helping [organisations] raise funds for activism." Specific projects have included: using IT to deliver solar energy to rural India through Simpa Networks and working with the Ugandan and Kenyan governments through a large aid organisation to maintain health records via Open Source technology.
All this development appears to take the fundamental principles of Agile and drive them into the wider global marketplace. And as Soman notes, across Africa some specific issues have emerged. "When we started our African operation we realised most of the programmers and people in the IT industry are white, Caucasian. The majority of the African population is black, but their participation in IT has been extremely low. We wanted to make a change not only for software and for most African businesses [but we] also wanted to change the IT fabric of that continent."
"The people who belong to that content should be participating in the IT revolution that belongs to that continent. We actively recruit black Africans to work in IT in both our offices [in Johannesburg, South Africa and Kampala, Uganda]."
Soman believes the democratic principles of Agile can now be observed through a number of different areas. "[We are] very passionate about Open Hardware, the way we have always been passionate about Open Software. This [Open Software] has done two things for the world: [It has] increased the participation of areas and people who are not in the main centre of IT development worldwide. [And it has] made participation possible by reducing the cost."
"We think Open Hardware has the potential to do that in the hardware space and if you combine the two [hardware and software] we will be able to come up with very innovative solutions at a different price point. [This will be] specifically [helpful] in the Global South countries but it will also have an application in the Global North countries."
"For example we recently moved into a new office in Pune, where I am sitting right now, and we have done a lot of office automation using Open Hardware, using Raspberry Pi," - although as he explains, this is not a true definition of Open Hardware. "Things like access into the office, controlling lighting of the office," are all being worked by these methods.
Soman thinks all these developments have clear applications across numerous social areas such as women's safety, which is a big thing, especially in India at the moment. "Simple Open Source programming can be used in an incremental manner and can be produced at a very low price point," says Soman with enthusiasm "and the cost of producing [devices] on Open Hardware could be far lower than on some of the patented devices."
"The fear of Agile truly lies in the misconception," wrote Sushil in a comment on an Infosys blog at the end of last year. "The misconception [is] that Agile doesn't need processes, documentation and plan. In fact Agile does need all these, [it is] just that it puts more stress on interactions, collaboration and response to change."
The truth is, anything that is collaborative and interactive causes concerns in organisations because human beings will always be an unknown quantity. Yet the principles of sharing, from Agile to Open Source, can bring real benefits to people around the world… especially in the less privileged Global South regions.
IDG Connect also published a piece on the 'Agile Fluency' model of adoption by ThoughtWorks recently.
Kathryn Cave is Editor at IDG Connect