Will Mutua Mworia (Africa) - 3 Things Foreign Tech Startups Setting up in Africa Should Consider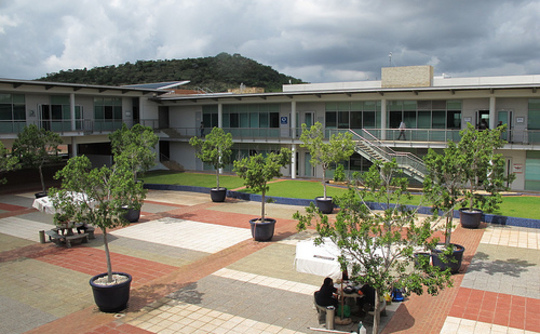 Africa seems to have massive potential for the future of tech innovation globally, in fact this is the reason we even bother to keep my site running! The continent continues to attract a large influx of foreigners interested in being part of the new wave of Information Technology Innovation (ITI). In fact, the main emerging tech innovation centers in Africa; such as Nairobi, Lagos and Cape Town are in themselves like massive startups!
However, for an ambitious startup founded by foreigners setting up in Africa, there are several peculiar things about the area that make it unique. The thing is that this is a whole different beast that cannot copy the patterns of innovation centers in the Western world, much less Silicon Valley.
There are lessons to be learnt from the Valley and other areas. Hopefully they will improve upon the existing African innovation centers, and the ones soon to follow. For the most part though, there are different approaches and specific considerations to be taken into account. Here are just 3 of the key ones:
1. Culture, culture, culture (also read context, context, context)
It is impossible to do anything without considering the prevailing culture of the region - these areas: Nairobi, Lagos, Accra, Cape Town - all of them have vastly different cultures which shape their IT infrastructure. This is especially a key factor for startups that are interested in providing their services to the local population. For example, I once had the opportunity to listen to a talk by Nathan Eagle, the founder of txteagle. Nathan told a story about how he created a SMS-based solution for hospitals to notify the blood bank when they were running low on reserves (which was a significant problem in the area he was working in, the coastal region of Kenya). Strangely they found that the popularity of the service was not very good. The reason? Apparently the cost of a single SMS (at the time) was too costly for local nurses. Changing the application so that the nurse got their money back for each SMS sent dramatically changed the results. So the cultural aspect is key in many aspects, from the design of your application to how you market it.
2. Lack of local financial intermediaries

Forget the numerous VCs in the Valley hunting for the next big thing from local garages - if anything, Africa's tech startups won't start from garages, the majority of the population doesn't have a garage in the first place. They'll probably start from tech and innovation hubs like Nairobi's iHub , Cameroon's ActivSpaces , or Senegal's Bantalabs! The point here is it would be wise to consider how you will finance your startup; in most cases bootstrapping your own startup would be sensible.
The financial problem has been with us for a while, and is slowly changing, but we're yet to get to the point where realistic local financiers are knocking on doors, looking for startups to invest in. Right now, at least for the most part, it's the startups that are chasing down financing, even when they have a viable product!
3. Innovative ecosystems are still not properly developed (Startup Culture)

Innovation is not yet the norm. The educational systems are not explicitly supportive of innovation. So far, for the most part, even for the more forward looking universities, innovation is treated more like an add on than a core part of education, particularly in tech programs.
What's interesting to note is that unlike places like Silicon Valley - where innovation is closely tied to Ivy League universities like Stanford - in Africa it may well be that the 'innovation-educational institution' relationship largely remains loosely knit to universities. In the meantime, there is a completely different kind of institution forming. One that is tightly coupled with innovation: the innovation lab. These labs are built for innovation - innovation is not an add-on - it is central to business! So when you check into Nairobi with your hot idea, don't head to a university (at least not at first), head to the nearest innovation hub, and in Nairobi, that would be the iHub. Why? Because it is more than likely that innovation hubs will shape the ITI landscape of Africa.

By Will Moria, Founder of Afrinnovator