Wireless Technologies
C-suite talk fav tech: Jason Collier, Scale Computing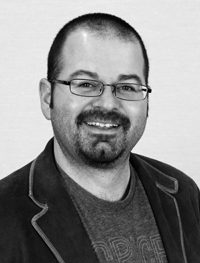 Name: Jason Collier
Job title: Founder
Company: Scale Computing
Industry: Technology, Hyperconvergence
Location: Austin, TX
Years' of experience: 20+
What is your favourite personal gadget?
That's a tough one, it's between my Apple Watch and the 15 Raspberry Pi's I have at home. So based on the fact that I have 15 of them - I'd say Raspberry Pi.
Do you have a favourite piece of personal software?
I love to wind down playing World of Warcraft.
What was the first piece of technology you got really excited about?
This has to be the Commodore 64, I still adore my C-64.
What device improves your life most at work?
Definitely my iPad Pro and Slack.
What software keeps you most productive at work?
I still find that a bash shell on a Unix terminal is one of my most productive tools.
Is there any technology that has become extinct that you would like to resurrect?
The original Nintendo, this was great fun. However it sounds like it's already making a come back with the NES Classic. Guess what's on my Christmas list this year.
Is there any technology you would personally recommend that you don't think enough people know about? (Hardware or software, work or personal)
I think we have reached a point of technology and social media overload, if there was one piece of kit I would recommend that more people get acquainted with it would be a fishing pole.
Do you think anything about your personal use of tech would surprise your colleagues?
Every Monday night I get together with my eclectic group of friends to have "bowling night", which translates to guild night on World of Warcraft. I met most of these folks within the game and we have been together for 10 years now.