Wireless Technologies
Unity: The game engine powering the key VR players
Virtual Reality is a race that everyone wants to win but nobody knows where they are running to or how they are going to get there. Some of the big VR players like Samsung Gear or HTC Vive have an idea, but even they would not be anywhere without good content. Enter game engine Unity. Not many people outside of the gaming industry know that it is Unity's game engine that developers use to create the majority of the content seen on the VR headsets by the major players in the market.
Since launching its game engine on the Mac in 2005, soon followed by iOS and Android, Unity has grown from having 70,000 developers using its platform every month to one and a half million using it monthly. It's a beast of an engine for developers – and so it is with great enthusiasm and camaraderie that developers have come together for Unite Europe 2016 in Amsterdam to try out different demos, listen to talks and see what everyone else is up to in the gaming community.
John Riccitello, CEO of Unity gives the company update and his advice to the developers is this: invest in more multi-player games and start using analytics to understand player behaviour. Unity's analytics package allows developers to see who their players are and how they are responding to the game in real-time.
When it comes to VR, Riccitello thinks it's a "once in a lifetime opportunity" for developers to invent the future.
"I don't think the VR market is going to be about games alone. Ultimately I believe in extending the human experience. Imagine a world 10 years from now where you blink and you are in the Taj Mahal. Blink again and you are flying to New York, but instead of sitting inside a metal tube, you are literally on the wings of the plane soaring above earth."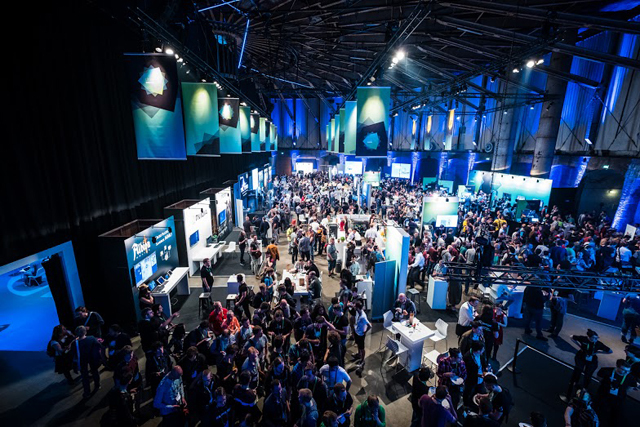 This event is primarily for gamers but around the demo stands it's clear that developers are seeing an opportunity for the business market too. ZeroLight is one of them. It works with car companies to create VR experiences for customers and to help clinch that crucial sale.
When I put the HTC Vive headset on, I can walk around a virtual car, pick it apart, see the parts up close and throw them around. It's fun – and for a car enthusiast it would be even more fun. At one point I even see the entire car disintegrate in front of me into hundreds of pieces floating in the air. Audi has also developed a similar tool for its customers and I am told that it is one of ZeroLight's partners. With customers now having millions of car personalisation options available to them, I can see a VR tool like this helping the customer decide quickly whether this is the car they truly want.
Then there is healthcare. Petr Legkov, VR Engineer at Salt and Pepper Software Solutions is developing VR content to help patients suffering from chronic back pain with VR rehabilitation exercises. Patients can use his VR tool to "react to body signals better" and distract themselves from the pain. Legkov says the patient still goes to the doctor and the doctor can use the data from the tool to track how the patient is recovering over time.
At the keynote, Unity took great pains to emphasise how its analytic and collaboration tools are really geared towards helping developers achieve their goals. But are they missing a trick?
Overall Legkov is happy with Unity's support but he does think there are some pain points that need to be solved: "It's not that easy to switch content between different VR devices, and this is something I have heard from many people I have spoken with," Legkov tells me. "For instance with Oculus Rift, it's neatly integrated but with Google's Cardboard you have to download something but then it won't work with the Gear VR..."
Virtual Reality itself is only just finding its feet but perhaps to make things more complicated (or less – depending on which way you look at it) now you can have VR within VR.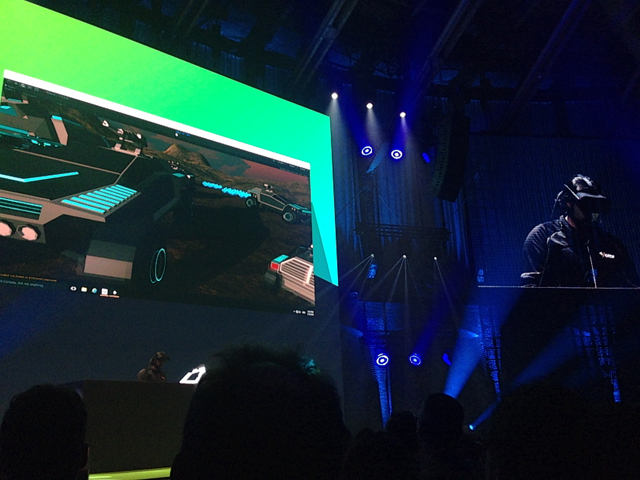 In a nifty demonstration on stage, Amir Ebrahimi, Principal Software Engineer at Unity put on his headset and started creating and moving objects around within the VR world itself instead of making changes the usual way - stepping out into the 2D world and then back in VR again. This application is not totally unique though, as Unreal Engine, a competitor of Unity released a similar tool a few months ago. When asked about this, Marcos Sanchez, Head of Global Communications at Unity tells me that Unity takes a "very different approach" to Unreal Engine and is more interested in understanding the "process of creation in VR".
It seems to me that Unity occupies a strange spot in the tech world – not so well known outside gaming but still a critical 3D engine for applications for developers across industries. Sanchez agrees but says he sees Unity as the "Switzerland in tech".
"The fact that we allow developers to develop on 25 different platforms is pretty huge. And I think each of the hardware companies understand that you don't typically become successful without creating products that will be pushed out to multiple platforms."