Human Resources
Typical 24: Gert-Jan Schenk, Lookout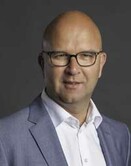 Name: Gert-Jan Schenk
Job title: Vice President of EMEA
Company: Lookout
Location: London, United Kingdom
Years' experience: 25
1. What time do you reach the office each day?
My office is in a different country almost every day. I spend a lot of time travelling between Lookout's regional outposts across Europe, as well as our headquarters in San Francisco. No matter where I am, I always try to be in the office for 8am.
2. Is your job varied?
My job is extremely varied. This is not only due to the range of tasks, countries and languages involved, but also because of the scale of the enterprise security challenge we're tackling at Lookout.
3. Is your job creative?
Absolutely. We're building out a business across Europe. And that business which we're building is an entirely new category and new solution. That is a constant act of creativity and innovation. I find this extremely stimulating.
4. What do you spend the majority of your time doing?
Simply put: talking, explaining and advising. I consider myself as a very active worker, a doer, someone who works best and motivates best in an 'active format.' That means that the majority of my time is spent working directly with customers, business partners and colleagues.
5. Do you personalise your desk?
Absolutely not. I don't like clutter. And I encourage this same attitude from my team. Also, I advocate for a dynamic work environment, where people are moving desks, changing vantage points so to speak by being in proximity to someone new. No thrones here.
6. Would you describe yourself as creative?
Not directly - I'm a structured thinker who works in a creative environment. However, I am a very open person and I embrace change.
7. Do you have any quirky daily rituals?
Climate control. I like to keep the office a bit brisk. Every day I come in and make sure the temperature is kept cool enough to ward off office stupor.
8. Do you tend to work on your own or with colleagues?
When I'm not travelling, I'm working with people. I have a leadership role, so communication and collaboration is central to everything I do.
9. How many hours on average do you work a day?
Probably between 10 to 12 hours per day. In a leadership role in a global company you need to have an always-on approach. Lookout is headquartered in San Francisco, so during the day I will be working with my colleagues in Europe and I will often have post-dinner calls and emails with the US team as they wake up.
10. Roughly how much time do you spend each day on email? Taking calls? In meetings?
Roughly 8 hours of my day is spent on meetings, calls and emails. Calls and meetings are my preferred way of interacting - when you work across so many countries and languages, it's much better to meet face-to-face or at least speak on the phone.
11. Do you use social media much for work?
LinkedIn is my go-to. While in the past LinkedIn was predominately for recruitment, today I find it's my top source for interesting, relevant and business-focused articles and content. Also, I really enjoy seeing how people I've worked with or mentored in the past are growing and thriving professionally – LinkedIn gives me that visibility.
12. What do you enjoy most about your work?
My passion is working for companies with a true start-up mentality, which is what I'm doing today at Lookout. What I'm really enjoying at Lookout is the opportunity to create new opportunities and solutions, rather than working within old or existing models.
Our customer base has an entirely new challenge as they look to secure a mobile fleet that's accessing data anywhere, that's connected to the cloud and that's entirely mobile. We are working with these customers to show them how best to enable mobility strategies – showing how security should be viewed as an opportunity rather than an obstacle.
13. What type of music (if any) do you listen to at work?
I generally don't listen to music at work. I prefer to be totally focused on what I'm doing, as well as being constantly available.
14. What do you do for lunch?
The Dutch are not really known for their lunches. I keep it small, light and fresh.
15. Do you socialise with work colleagues?
Yes, absolutely. I like to go out for dinner and drinks worth colleagues. I often find that you learn the most at informal, social events.
16. Are there any tasks (through your career) you've been especially glad to get rid of?
If you need to do re-structuring, which can involve laying off people, it can obviously be very tough. Gladly, at Lookout we are completely in growth mode, so I am focused on increasing rather than reducing our headcount.
17. What is your last task of your day?
I will generally check my emails for a final time before going to bed. I will often sleep on a problem, rather than looking to respond straight away.
18. How do you like to relax after work?
I have two young kids - hanging out with them is the best way for me to relax.
19. Do you keep checking email through the evening?
I always have my iPad or iPhone with me, so I am always accessible.
20. Do you take work projects home with you?
Yes, on occasion I do work from my home office. I also often bring my work home in the sense of educating friends and family about the importance of security. I've been to my kids' school to run an education session about how they can stay safe and secure online. I received some fantastic questions from the children – it's incredible how aware they are already.
21. What would you say to your 20-year old self?
Don't give up. Keep striving for what you want to achieve. I've always been dyslexic, and I didn't let this get in the way of my career. I think it's important to be open to change and keep evolving as a person.
22. If you could try out any job for a day, what would you choose?
I would love to try being a House DJ for a day. It must be amazing to be in front of a 20,000 crowd, playing the music you love and enjoying their reaction.
23. What device did you use to answer these questions?
My phone - what else?
24. Do you use your own personal device for work?
Of course. I use my device both professionally and personally - and you'd better believe it's secure.