Finance
This month in tech history: January 2009 - Genesis and launch of Bitcoin
3 January 2009 - The Genesis of Bitcoin
9 January 2009 - Bitcoin launched
Unless you've been living in a cave on a deserted island with no means of connecting to the outside world for the last few years, you'll have heard of Bitcoins. You might be like me (know roughly what they are and wish you understood enough to mine them so you could make millions); you might know everything there is to know and just don't care; or you might even be Satoshi Nakamoto him/herself (if so, please get in touch).
Bitcoin has slowly but steadily gained momentum over the last few years thanks to its being beyond the control, manipulation, or deactivation of any one entity. This, along with it being an extremely private form of payment, has led to many hailing Bitcoin as "the currency of the future" – a digital currency that could change almost everything about the way the world works. So how did it all begin?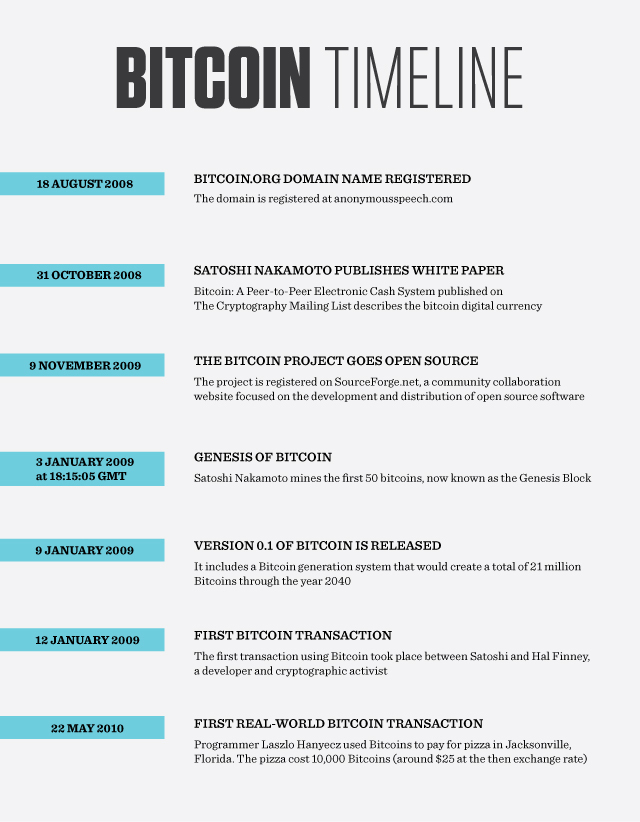 Satoshi Nakamoto continued to collaborate with other developers on the Bitcoin software, until mid-2010 when he handed over control of the source code repository and network alert key to Gavin Andresen. Several related domains were transferred to various other prominent members of the Bitcoin community, and Nakamoto's involvement in his Bitcoin project came to an end. Apart of course from his own Bitcoin haul which is thought to be approximately one million bitcoins with a value estimated at over US$600 million. A pretty nice retirement fund.
In February 2015, the International Business Times reported that the number of merchants accepting Bitcoin had passed 100,000. This was in part perhaps due to the lower fees imposed – credit card processors impose fees of 2-3% on merchants, while Bitcoins only incur fees of between 0-2%. However, Bitcoins have yet to break into mainstream retail, and the European Banking Authority have warned that Bitcoin users are significantly less protected than credit card users. And of course, the use of Bitcoins by criminals has attracted additional scrutiny from regulators and law enforcement, though at hearings in late 2013, Obama administration officials admitted that Bitcoin has legitimate uses, arguing that no new regulations were needed to police illicit uses of the network.
The identity of Nakamoto remains a mystery, despite plenty of media speculation. So, if you happen to know who it is, or if you are Satoshi Nakamoto, we'd really would love to hear from you…
Also read:
Bitcoin anonymity advocates ignore a darker truth
Start-ups vs. big banks: What is the future of money 2026?
What's a blockchain? And is it heading for prime time?
Hype vs. reality: We investigate the potential in blockchain