Change Management
Top Tips: How to Incorporate Best Practice into Change Management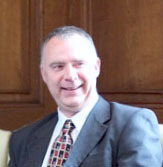 Andy West MSc, Assoc. CIPD, MAPM, MBCS, CMI, is a Senior Training Consultant at ILX Group, the global Best Practice learning company. Andy has developed and delivered both open course material and bespoke courses for clients across the UK and Europe. He has delivered training on Best Practice subjects such as PRINCE2, APM, Project Support and Change Management.
Andy shares his top tips for incorporating Best Practice into change management.
Change is a constant in today's world. Most organisations think hard about how to deliver change through projects and programmes and there is lots of guidance out there. However these are mechanistic tools and techniques for the delivery of change. Successful change management should consider how people are likely to react to the change. Is the approach to change appropriate to the way people work and behave in this organisation?
Best practice change management steps back from the processes and takes a broader, more holistic view. It starts by thinking about how best to change, in the right way and at the right pace for individuals. Here are five tips on how to incorporate Best Practice into change management:
1. Think about individuals first
The first thing to think about is people. Understand how people learn, and then you can start to consider how to introduce new systems and solutions. Sales people may want to "do" and be active, whereas engineers often like to understand the theory and then try something. Make sure there is a clear goal. If individuals understand the goal and can see the goal in measurable, describable terms, they can work towards it.
2. How well-gelled are your teams?
The next step is to identify what sort of teams there are and how people work together in the organisation. If people are very much in their own silo then change must be led from the top. If there are fluid virtual teams then if one element of that team changes, what effect does that have on the rest? Most senior managers have heard of the Tuckman model1 for team change, which comprises Forming, Storming, 'Norm'ing and Performing. Where a team lies on the Tuckman scale should inform the change management approach. If they are at the 'performing' stage, there is more likely to be team support for any changes. Organisations can come really unstuck if they try to throw further change at people soon after a reorganisation. It is much more difficult for teams that are still forming to adapt to the next change. If new teams aren't gelling, consider using analysis tools like Belbin and Myers Briggs to help establish if there is something missing from the team.
3. Work out what type of organisation you are
Only once plans are in place to manage change at 'individual' and 'team' level, is it possible to turn to the big one – organisational change. And at this stage you will need to understand what type of organisation you are – as one solution will not fit all. Here are some additional points to consider when reviewing this element.
A political system: If you see your organisation as a political system, who do you need onside? How do you sell change to the important people and get their buy-in to drive change through?
A machine: Every department has a process to follow and the organisation works as a machine. All change must be driven from the top.
An organism: These are organisations that have to work well as a whole and everyone has to work well together. During and after a programme of change it is important that the flow of information between all parts still works and that all interrelationships are maintained.
A state of flux: An organisation in this case, change happens out of chaos. If you have this kind of organisation, the C-suite has to support workers lower down the chain in taking change forward. The result may not be the change that senior management thought they wanted. This model may require several steps where people try different things. They may fail spectacularly but, learning from failure, will go on to do something wonderful. This approach works very well in smaller organisations where there are autonomous units.
4. Decide how to lead change
In some organisations, change may result from a top-down edict. Just as often, change may come through evolution, where the whole organisation realises there is an external threat to which it needs to respond and a sentiment evolves supporting the need to change. Leading change may be about planting a seed to help people see that that there is a need for change. People need to understand what will happen if there is no change and that the organisation may not survive in the long term without changing and adapting.
A recently privatised utility, which had many employees who had worked for decades doing the same jobs, needed to impress on employees the need to be flexible to meet new challenges and competition. It took people out of their usual roles for a day and got them to play a business game that had operations staff running their own business and making decisions about risk, change, payback, developing the business and dealing with the competition – all things they had never had to think about. Following that experience, workers were more receptive to change.
5. Choose a model for change that resonates
There are many change models available. The key is to find a model that talks your language. The Kotter model2, for example, is appropriate for organisations to operate as organisms or machines. This suits some organisations very well while other organisations prefer other models. Trying to implement a change management model that simply does not feel right is not going to work.
Any organisation can deliver change through an IT project or a transformation programme, but Best Practice in change management is all about stepping back, looking at lots of ideas and deciding which approach works best for your environment and your people.
References
1 http://en.wikipedia.org/wiki/Tuckman's_stages_of_group_development
2 http://en.wikipedia.org/wiki/John_Kotter
PRINCE2® is registered trademark of AXELOS Limited.