Business Management
Pivotal's London move bets on a cooling in offshoring
To find the new offices of Pivotal Software, you take Exit 4 from Old Street Underground station and emerge by a roundabout to the dense traffic of an unlovely thoroughfare. Skirting cranes and construction you cut through to a pleasant building called The Bower with the feel of a well-run college and oasis of peace.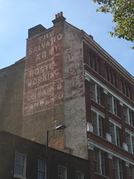 Old Street is where the mighty, ancient and latterly brash financial centre of the City of London has just given up the ghost. Once this was working-class London: I worked here after university on nearby Curtain Road, rearranging sheaves of sales invoices at a local photocopier company. Staff lived locally in council-owned flats, and in Farringdon where I lived above a car-wash, on weekends you had to go the petrol station to buy a newspaper. Today, Old Street – flanked by Shoreditch, Hackney and Clerkenwell – is hipster London, techie London and it is building, building, building. There is no longer any issue with finding a place to eat or drink – quite the reverse. For now, the area is a mixture of Silicon Roundabout, sushi and pop-up fashion shops with a flyblown earlier London of kebab emporia, 'adult shops' and a ghost advertising sign for a Salvation Army hostel to accommodate "working men".
Yesterday, on the hottest September day in over 100 years, Pivotal celebrated its move, eventually to home over 200 workers and a significant expansion on the nearby offices it previously inhabited. What's most notable is, oddly enough, desk configuration, where screens are parked side by side so developers can work 'two in a box' - or with one driver and one navigator, to use Pivotal's preferred term, to hack code and eradicate bugs and errors. It's a formula that has made Pivotal a hot property, helping staid companies in retail, automotive, financial services and elsewhere transform into the fast-moving digital enterprises they admire, thus proving Marc Andreessen's argument that software is eating the world. Sainsbury's, Mercedes Benz, Southwest Airlines and Fidelity International are among customers; Microsoft, Ford and GE are among backers.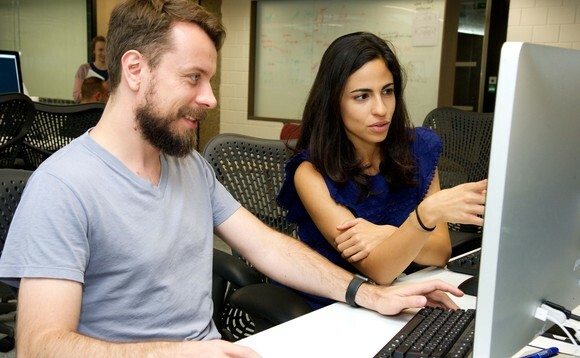 For Pivotal, this is a celebratory day and CEO Rob Mee is in attendance to speak to staff and a gathering of media. It's also a win for London and the UK so Matt Hancock, minister for digital and culture (a title reminiscent of Sir Les Patterson's 'arts and cheese' dual role) sweeps in for the formalities. He takes a few questions from journalists even if, in true politician style, he provides nothing more than blithe generalisations, evasive actions and a straight bat to block all queries. On the elephant on the table that is Brexit and the very relevant challenges of maintaining freedom of labour movement: "We are absolutely determined to make a success of it … Of course there are challenges but there are also big opportunities." Lip service is also paid to that old Conservative default position of the government's role being one of enabling, and then keeping out of, business.
After this, Pivotol's Mee and his European chief Alan Coad are commendably frank and open, making a strong case for incumbents across industries to adopt Silicon Valley startup approaches to reinvent their businesses and, even if he does not use the line from the old Bob Dylan song, evince the wisdom that "he not busy being born is busy dying".
"Uber does it by default," he says, "but large companies don't like change because change introduces risk and introduces cost but they have to operate like startups."
Pivotal's model is attractive, iconoclastic even. It works side by side with customers, co-developing in real time and lending knowledge from the sharp end of coding and project management.
This is more than pixie dust or dad dancing and getting down with the kids, Mee argues. Companies are "rediscovering software development. A lot of companies have offshored their development capability and are realising that it's really strategic. Companies are having to become software companies and are having to re-establish development capabilities."
I put it to him that the Pivotal model is a rebuttal of a decades-long shift to remove software development and offshoring to low-cost economies such as India.
"I believe there's a bit of a reversal going on to local, co-located teams that are smaller and more efficient," he argues. "Our process is as much about great communication as software. We immerse them [and show them] we really can go fast."
About the UK move he is predictably bullish but acknowledges that "a few road bumps" could pop up, depending on what happens in terms of immigration policy.
He even volunteers that there will be "maybe an IPO at the right time. We're not putting a date on it; it's a combination of business results and the climate … and when the market is right."
This is despite the fact that Pivotal is one of the several companies federated under the EMC hood and is therefore, as of last week, part of Dell. Surely, I ask, Michael Dell could afford to sponsor Pivotal's progress with funding and staff rewards. An IPO "might be a more effective way", he maintains.
Pivotal's investment in London is a moment of zeitgeist, or maybe a pivotal moment. London is becoming a city state, hardly to be compared with the rest of the country. It's a place where people all over the world want to live and prosper, even if the rush to the metropolis causes problems to the city's failing infrastructure and causes, metaphorically and quite literally with temperatures passing 32 degrees Celsius, overheating. It's not yet clear whether the public vote to leave the European Union will make it less attractive but whatever the fortunes of London and the UK there's no doubt that companies like Pivotal that can help blue-chips recalibrate for new ways of doing business will not want for a home.
Also read:
In London, Pivotal's labs brew disruptive effects
Dell, EMC and the rush to New Computing