Statistical Data Analysis
Top Tips: Five ways machine learning could benefit your company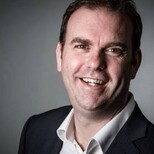 Tim Barker is Chief Executive Officer at social data platform DataSift. Tim has more than 20 years' experience of the enterprise software market, spanning CRM, collaboration and content management. Prior to joining, Tim served as VP Marketing EMEA at Salesforce. He has founded three successful start-ups, including Koral – a content collaboration service that was acquired by Salesforce in 2007.
Here he outlines five ways that machine learning could benefit your company.
A company's success is inextricably linked to its ability to understand its target audience – the people that it is marketing and selling to. We've all heard of big data thanks to numerous press articles, conferences and more dedicated to it, but you may not be aware of human data. It's people – constantly connected to their social media profiled and mobile devices – that are driving today's data explosion.
Whether you're on the bus, on holiday, out in the evening, or in between meetings, you can share pictures and videos via your social networks, like posts, comment on blogs and articles, and more. All of this content is the thoughts, feelings and opinions of real people in real-time and tapping into this unstructured data can provide businesses with vital insights into what makes their audiences tick.
This pool of information provides marketers and other departments across businesses with insight into customer and prospect sentiment, industry trends, and buying patterns. In short, it gives organisations visibility of what makes their target audiences tick.
But how do you analyse this wealth of information, filtering through the noise to discover the signals that are important for a company? The answer is machine learning.
Machine learning is now a powerful tool in a marketer's bag, enabling marketers to take human, unstructured data analysis to the next level and harness its full potential at scale. Until now, identifying intent from human data has relied on an army of analysts reading and classifying data by hand. With volumes of human data increasing exponentially, this manual approach to analytics is neither scalable nor cost-effective. A programmatic approach to automation is the only viable and economic path forward to enable deeper insights. Training computers to understand the emotional tone of text with machine learning overcomes these challenges and offers multiple benefits for companies. Here we've set out the top five:
Crunching more data - People need not fear that technology is going to replace them in the workplace. Unlocking the benefits of machine learning provides businesses with something completely different.
Companies using machine learning are able to quickly analyse far more complex data than they could have hoped to get through with human data scientists. This allows them to build a much clearer picture of emotions about the brand and even assess purchase and churn intent. However, humans still have a part to play in interpreting the data once it has been analysed by the computer.
Reacting in real-time - There is no time like the present. Successful businesses know that better than most. In modern marketing, brands must be able to react quickly to any situation that may arise in as close to real-time as possible.
Machine learning allows businesses to analyse data, accessing insights and identifying trends, problems and opportunities as they develop – so companies can strike while the iron is hot.
Predicting and prescribing - Machine learning does much more than merely analyse your data. Through the use of complex algorithms, it can also predict future events and advise on the appropriate course of action for a business to take.
For instance, businesses can use machine learning solutions to refine the supply chain – by anticipating demand for a product and making suggestions on the timing and volume of supplies required to efficiently meet customers' expectations.
Automating action - Businesses are drowning in data. Too often they get bogged down in basic analysis, wasting thousands of hours gaining minimal insight that doesn't lead to action.
Not only can machine learning technology automate the analytic process, it can also take automatic action.
One example is that of automated assistants. Using machine learning, new AI systems can recognise customer intent in social media posts and automatically respond with the most appropriate content to maximise the chances of a sale.
Learning from experience - The exciting point about machine learning is in the name – the technology learns on the job. The more data it consumes, the more intelligent it becomes.
By implementing such services now, businesses can begin to go beyond mere sentiment analysis and gain actionable insights into purchase intent. In time, and as the technology learns to recognise and classify data, businesses can begin to outsource complex decisions to the technology, marketing more swiftly and efficiently as a result.
The algorithms underpinning machine learning are nothing new. But the benefits brought to businesses are. For the first time, businesses have access to both the datasets and the technology to put it into practice.
Those who act now can gain previously untapped insights and build an understanding of their customers that far exceeds their competitors'. Even better, they will have invested in a system that will get smarter the longer it is used. These will be the first businesses to truly realise the potential of the human data revolution, not merely analysing big data but acting upon it.
PREVIOUS ARTICLE
« 2015's Big News