Business Process Automation
Top Tips: Perfecting your workload automation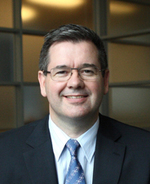 Chris Boorman is Chief Marketing Officer at Automic. Professionally, Chris is a seasoned executive with over 20 years or leadership experience working with global software companies. He has held various positions in Consulting, Pre-Sales Support and Product Marketing during his 10-year tenure at Oracle. Chris was a founding board member of the European Storage Networking Industry Association (SNIA) as well as a board member of the Fibre Channel Industry Association. He has served on the CMO Advisory Board for salesforce.com, and won various accolades for his work as a marketing leader.
Chris shares his tips on perfecting workload automation.
Businesses of every shape and size have one thing in common – a desire to increase their revenue and drive growth. They must expand, win, and define new markets at a frenzied pace or face their obsolescence, largely as a result of the new world order of contextualised services, unprecedented reach, global distribution and real-time conversations with customers. However, many companies struggle incessantly to put the people, processes and technology in place to achieve outstanding growth. Workload automation is the bedrock of the 'composable enterprise' – run by software automation, built through automation, and transforming markets with automation, allowing the provision of hyper-contextualised services.
But what is Workload Automation? Put simply, it's about orchestrating, automating and analysing the millions of individual business, application and infrastructure tasks that drive your business. It offers greater efficiency for businesses, but more than this, it is an enabler to propel the business forward.
For an example of workload automation inaction, think about when you walk up to an ATM and take cash out – you are initiating over one hundred separate and automated steps, which take place in near-real time. The power of automation ensures that the ATM communicates with your bank - via telephone, internet or central computer, with one of dozens of interbank networks to process the transaction. It then makes sure that the bank communicates with its own IT system to make sure that the relevant amount of money is debited from your account. All of this, just to make sure that the money is withdrawn successfully from your account.
Modern software, by which everything is powered – from your ATM to your car to your heating system – couldn't function without automation. And because automation can be such a great enabler, it needs to have a far more strategic role in today's businesses.
Planning - That first step is finding out how and where automation can help and making a strategic decision for implementation. In order to decide how to make your business run smoother, smarter and faster than it does today an audit of current business processes can be a good starting point.
Think how you can grow your business by large amounts, rather than chasing small process efficiencies. Peel away the challenges, and look at the infrastructure that underpins them and think about them in an application specific nature. For example can retail banking apps transform the experience of your customer?
Workload automation roadmap - To get to where you want to be, you need a roadmap. Building a crystal clear roadmap of the people, processes and business issues that will get you to where you need to be is key. The extra time you put in on strategy will also help you extend the automation initiative at a later date, rather than working around your automation after a while.
Communicating the benefits of workload automation - Your planning should give you a fairly clear understanding of how workload automation is going to benefit your business, and the extent to which it is likely to improve the profit margins involved. Automation is about freeing up your best and brightest to focus on higher order tasks, the more creative, innovative things they would be doing anyway if they weren't tied down with manual processes. Workload automation is capable of in-depth computation ensuring that you have the right data, at the right time, in the right sequence – this can give you the platform to develop powerful applications.
Start small - You can start by setting specific, measurable, achievable, relevant and time-bound commercial goals, and measuring the impact of current automation activity. For example, if you plan to implement a recommendations engine, think about how this will benefit your customers and in turn, bring value to your business.
Implementing workload automation is going to take substantial resources and commitment – human, financial, and time, but the rewards are definitely worth it.
Training and professional services - Moving beyond implementation, it's important to train your staff so they can apply the solution effectively. This training will become the foundation of your workload optimization strategy, a key step, and one that enables you to adapt the solution to different requirements.
There is likely to be a host of other, more specific trainings aligned with your business needs that you will want in order to allow Workload Automation to support your business in a more holistic way.
Automate to innovate
Transitioning to comprehensive workload automation is a significant step for your business, and not one that will be taken often. It's a detailed, strategic initiative that is going to involve oodles of planning, testing, validating and lean business approaches to get right.
But if you get it right and become one of those businesses that understand the value of automation and involve it at all layers to address their most fundamental business challenges, you can free up immense internal resources to focus on driving business growth and innovation in order to create opportunities and out-perform the competition.