Internet
Dan Swinhoe (Global)- Are We All Suffering From Apple Apathy?
So here it is. After months of speculation and following on barely a month after the iPhone was released, the iPad Mini has been announced, and will be unleashed upon the world on 2nd November. Joy.
So let's do the iPad Mini specs. Yes, it has a 7.9 inch Screen, Wi-Fi and 4G options. Yes, it has Facetime and a camera. No, it doesn't have retina display or a new A6 chip. It has '35% more screen real estate than 7-inch tablets and up to an astonishing 67% more usable viewing area when browsing the Web'. It's also '23% thinner and 53% lighter' than the iPad 3. And yes, it's also incredibly expensive; pricing starts at $329 for a base model with Wi-Fi only and 16 GB of storage, $429 with 32 GB, $529 with 64 GB.
So overall, like an iPad, but a bit smaller. As everyone expected. Wouldn't it have been more exciting if it came with lasers? Or a built-in Tamagotchi who's life & OS are co-dependent? Or the chance Siri might go a little bit HAL 9000 when you're not looking? And it's got me thinking; with the new iPhones that are essentially the same as the old ones [Not to mention the inane accompanying most iPhone since iPhone taglines], barely noticeable iPod updates, slight changes to Macbooks, iOS and adapters, not to mention the new thinner iMac(!), new Mac mini(!) and the actual iPad Mini itself, the question has to be asked - is it all too much?
This isn't a critique of features, as with all Apple products, it does what it does with style and aplomb. It just seems sad that there was once a time when Apple products created an optimistic buzz - like the herald of something great. But as the years have gone on, each successive announcement and release is met with an ever-growing sense of foreboding followed by disappointment. To me, it feels like Apple launches are now good for filling up column inches and little else. And now, for the first time since the rebirth of Apple, people and the press are asking, "Do I care? Do I need it?" And it seems that the answer is no.
According to a survey of a 1,332 people conducted by TechBargains in August, only 18% planned to buy the iPad mini, while 50% said they were uninterested. Compare that to the 45% of people who wanted the iPhone 5 before it came out, and the level of Apple-apathy (Applethy?) is palpable. It also doesn't help that many of the wanted features [78% wanted a USB Port, 77% a Retina Screen, 75% a memory card slot] failed to materialise.
While the iPhone 5 shattered the sense of wonder that Apple has built up, the iPad Mini is less an essential release than a way to muscle in on the 'not quite as big as a regular tablet but still bigger than a smartphone' market, currently occupied by Android and Amazon's Kindle Fire. Anything to try and eat up the competition, even if it's an uninspiring and fairly unnecessary gizmo that the company's former CEO Steve Jobs said was a non-starter of an idea.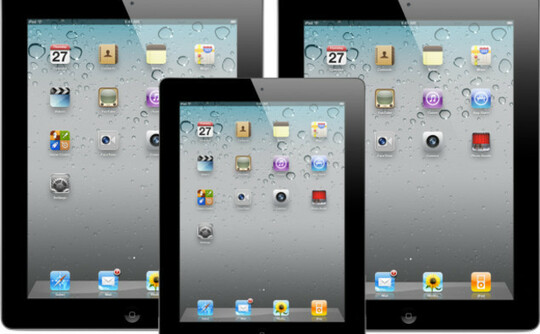 Of course there will be plenty of people saying the opposite, that the Mini is a great idea, that it's about reasserting its dominance in the mobile market, or that people actually need another size-option for their tablets. Then there'll be just as many saying it's a failure and you should run into the open arms of Android. Either way, I find I'm struggling to muster the energy to care.
Speaking of competition, as time goes on, the major tech companies seem to care less and less about the customers and more about getting one over on each other. The to-ing and fro-ing with Samsung over patents, the constant competition with Android, who plan to announce the next version - Key Lime Pie - in matter of days, it's all so very tiresome. Not a day goes by without one of the companies announcing something, selling record numbers, or suing someone else. It's becoming less entertaining than Philately very quickly.
The tablet war however, if the hype is to be believed, could be won by Microsoft. Within a day of being available for pre-order, the cheapest version of its new Surface tablet had sold out. It's no surprise when the Guardian puts the marketing for the tablet at $1.8 billion. And who knows - Sony's 20 inch tablet or Microsoft's table-sized PixelSense might yet rule the roost.
All talk and hot air aside, the truth is the iPad, iPad Mini and iPhone 5 will all sell millions before the year is out. You'll be able to hear the squeals of excitement on Christmas day as wrapping paper is ripped off to reveal the iconic Apple logo all across the world. But you can't help but think they would have been a little bit more excited the same time last year. Maybe it will be next year, especially if Tim Cook announced to the world; "I never wanted to be a tech company CEO, I always wanted to be....a lumberjack!"
By Dan Swinhoe, Editorial Assistant, IDG Connect