You've always been able to customize the lower half of a Google Home smart speaker by changing out its base, but Toast offers an even prettier option. The company's genuine hardwood veneer cover adheres to the speaker's top half, with laser-cut holes for its LEDs, microphones, and mic-mute button.
You can choose from four types of wood—walnut, ash, bamboo, or ebony—and the company's website allows you to preview the look with any of the six base colors that Google offers. The covers come in flat sheets—one for the body, a second for the top, and a third for the mute button—and you simply peel off the backing and carefully apply the adhesive cover to the surface of the speaker.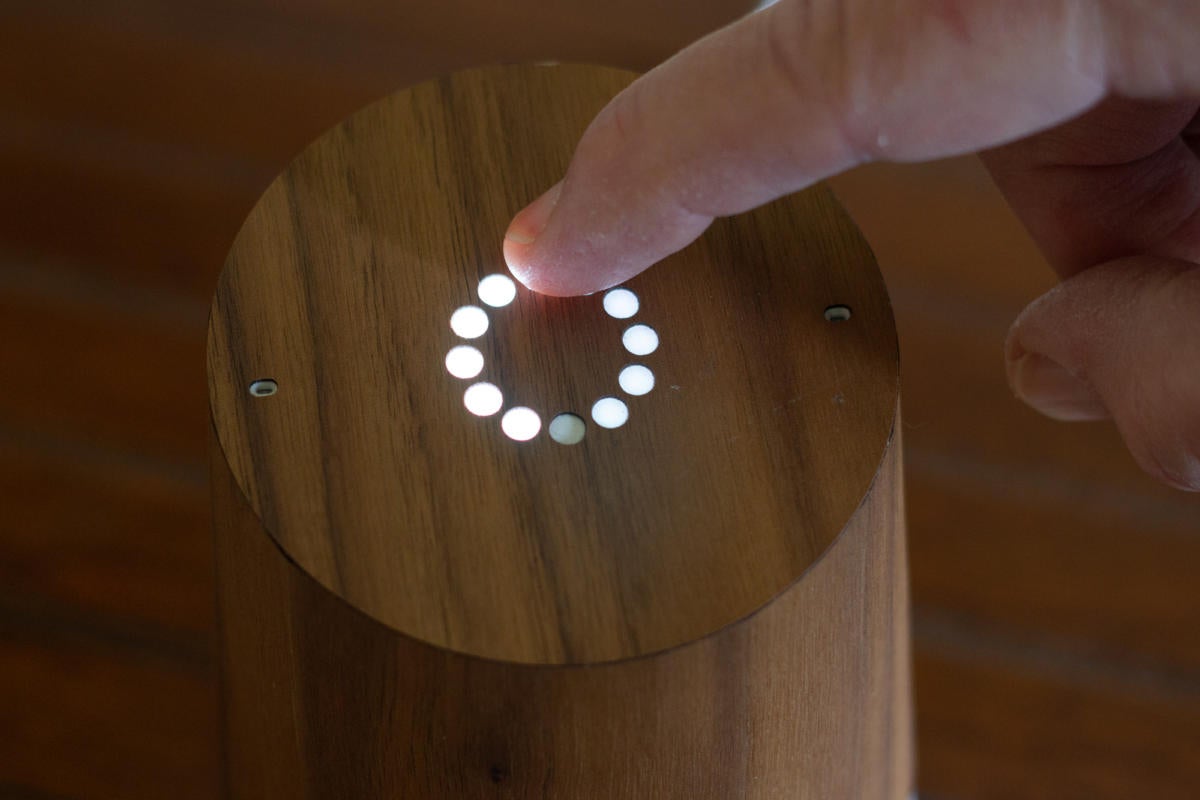 If you've already had your Google Home for a while, you'll want to give it a good dusting and perhaps clean its surfaces with a cloth splashed with alcohol to remove any fingerprint residue. This will ensure that the adhesive makes a good bond to the plastic. The backing is very sticky, so you'll want to line up the material carefully before you apply it—you'll get only a single chance to do it right.
Alignment is particularly important for the sheet that goes on top of the speaker, both because you need to make sure that the microphones and LEDs don't get covered and because the top cover is very slightly bigger in diamter than the speaker. This is so the material will extend over the top edge to overlap the thickness of the skin wrapped around the sides. When you're done, the only visible seam is in the back, where it's less likely to be seen.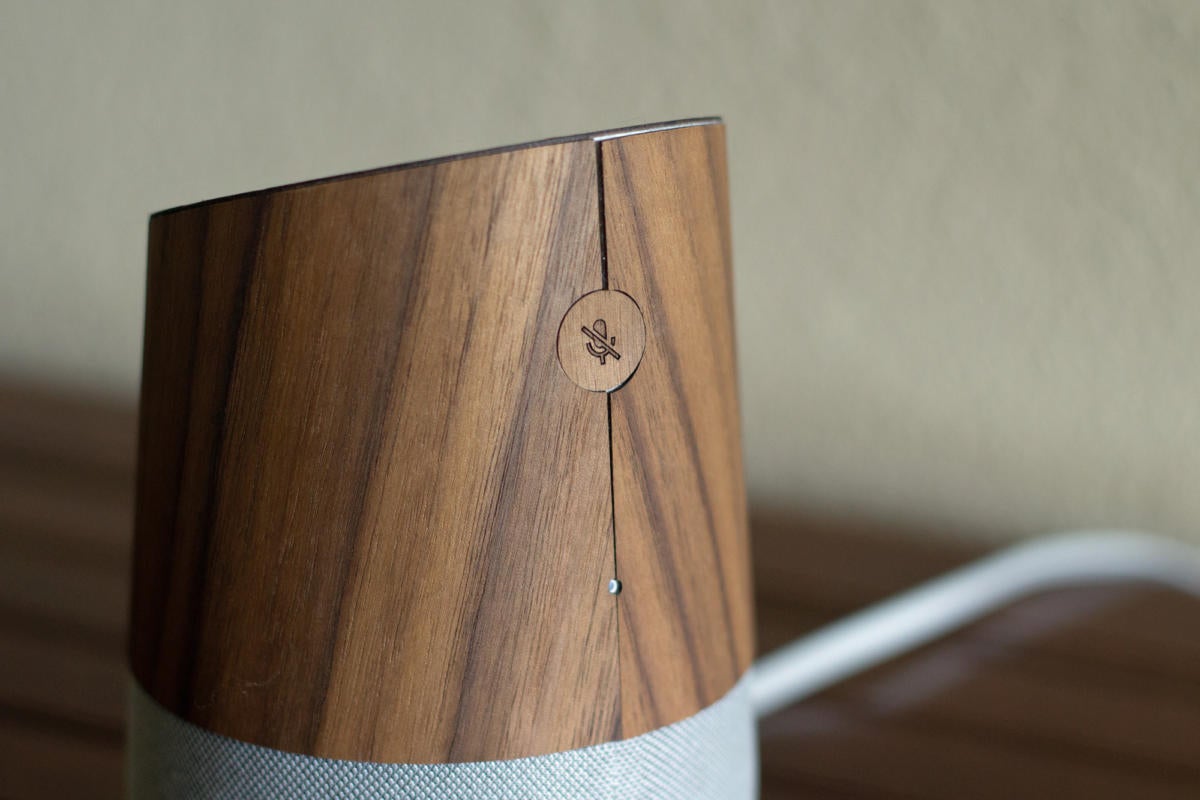 Amazingly, the touch-sensitive volume control on the top of the speaker operates as if the veneer wasn't there. I didn't notice any impediment to the accuracy of the microphones, either. There's very little room for error, though, when placing the wood on the mute button on the back of the speaker. I managed to get it spot on, but I've found that I also need to press the button straight on to operate it. Any deviation in pressure from left or right, up or down and the button won't work.
A worthy addition?
$29 (plus shipping) is a lot to spend to accessorize a device that costs $130, but Toast's Google Home wood covers are undeniably pretty, and they can make your smart speaker blend in with your home's décor. If you're concerned about deforestation, Toast says the wood it uses is sustainably harvested. But it's a pity the company doesn't offer matching products for the Google Home Mini or Google Home Max.