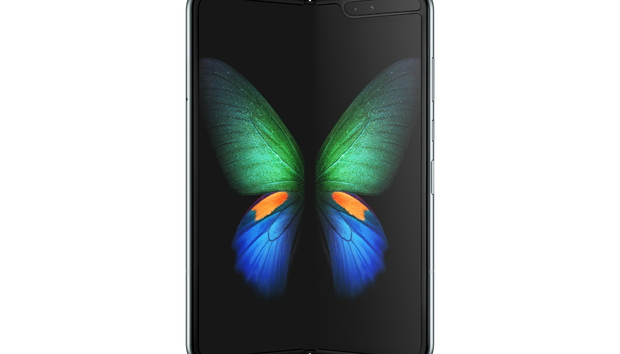 Credit: Samsung Electronics
News
News roundup: Samsung unveils its foldable phone in time for MWC
Samsung finally releases the Galaxy Fold
Foldable phones. They've been talked about and teased for years, with tech journalists failing to contain their excitement every time a new patent is filed that seemingly relates to a foldable device.
Here at the News Roundup, we've reported on Royole's foldable smart phone, the FlexiPai - the first of its kind to make it to production stage and covered Samsung's sneak peak of its latest offering back in November.
Fast forward three months and the Korean phone giant has officially launched the first consumer-available folding smartphone, the Samsung Galaxy Fold. 5G enabled and with the ability to withstand 5 years or 200,000 folds, the phone could be yours for the low, low price of $1,980 from April 26th.
Samsung have long positioned themselves as leading innovators of the smartphone market and after almost a decade of development, this phone launches them miles ahead of their biggest rivals over at Apple. The iPhone makers have been criticised lately for not offering enough new and innovative features in their yearly phone offerings to justify the hefty price tag that comes with them. Although the Galaxy Fold it around double the price of an iPhone X, the level of innovation on offer clearly outweighs much of the criticism surrounding the cost.
2019 has long been dubbed the year of the foldable phone, with LG, Huawei, Xiaomi and Lenovo to name but a few all claiming to have foldable smart phones in the works. However, despite MWC providing them with the perfect opportunity to showcase these new devices, LG has said that it's still too early for them to release such a device.
To continue reading...