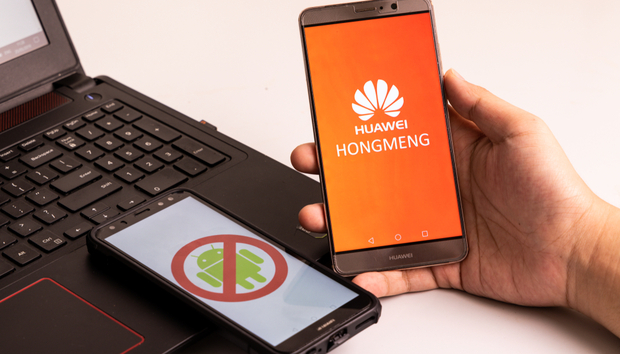 Credit: Editorial credit: ThamKC / Shutterstock.com
News
News Roundup: Fallout continues as Huawei prepares lawsuit to fight US bans
Tensions continue in Huawei/US stoush
The fallout from the United States' decision to put Huawei on its entity list - effectively banning many US companies from working with them - has continued this week, as the Chinese tech giant filed a motion in a US court challenging of the constitutionality of the decision by the US. Huawei's chief legal officer Song Liuping said the company had filed a motion asking the court to rule on whether it was constitutional for the US to use a military spending provision that bans the Government and its contractors from using Huawei equipment. Song mentioned that politicians using the "strength of an entire nation to come after a private company" was not normal.  
Meanwhile, there have been a mix of responses by organisations, both US based and otherwise, to the developments that have occurred over the last couple of weeks. Panasonic has said that it has not stopped supplies to Huawei as it still investigates the issue, while many companies have put a halt to their Huawei dealings -- most notably US organisations -- including even IEEE, who blocked Huawei employees from being reviewers or editors for its peer-review process. One interesting response was one from Malaysia, whose Prime Minister Tun Dr Mahathir Mohamad declared his country would use Huawei 'as much as possible' saying, "Yes,  there may be some spying, but what is there to spy in Malaysia? We are an open book".
Reports have also been trickling out regarding Huawei's Android replacement software, in the wake of Google's ban on the company. Dubbed Hongmeng, Huawei says the software might be ready for a launch in China in late 2019. The company has reportedly been working on Hongmeng since 2012, telling TechRadar, "Huawei knew this was coming and was preparing. The OS was ready in January 2018 and this was our 'Plan B'". Huawei says it didn't use the OS considering its previously strong relationship with Google, which now seems like it could be permanently damaged due to the new bans.
China itself has been seemingly mulling options for retaliation against the US bans, preparing restrictions on exports of rare earth metals including dysprosium, which is used in magnets, cars and consumer goods. It has also created its own 'unreliable entities' blacklist, likely in direct response to the US's entity list. As the Verge points out though, there aren't a great deal of options on the table for China, with many of their possible responses (i.e. sanctions on US businesses operating in China) serving to harm the Chinese economy in arguably more pronounced ways.
5G lands in the UK
After an incredibly long, and in many ways arduous, wait, 5G has officially landed in the UK, as telecommunications provider EE turned the network on in select locations around the country. 5G is now available in limited areas across multiple cities including London, Edinburgh, Cardiff, Belfast, Birmingham, and Manchester. While EE is currently the only provider to offer the service, Vodafone is set to launch their 5G offering in July, with other major providers like O2 and Three still to confirm their launch dates.
To continue reading...