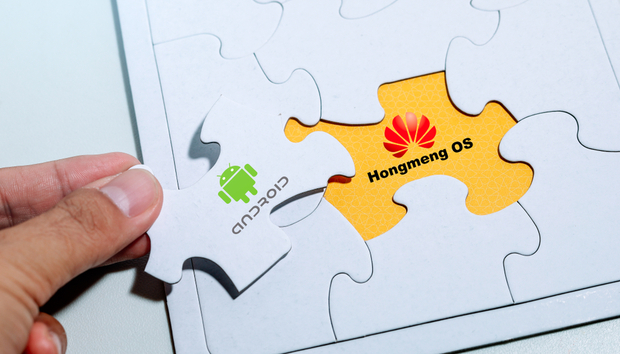 Credit: Mohd Hafizan bin Ilias / Shutterstock.com
News
News roundup: Huawei's shiny new operating system… and bans
Huawei's HarmonyOS reveal and new bans
After months of speculation and a plethora of rumours, Huawei has officially announced its in-house operating system, which it calls HarmonyOS (still Hongmeng in China). According to Huawei, the new microkernel-based distributed OS can be used in a wide variety of devices, including smartphones, smart speakers, wearables, and in-vehicle systems. The Chinese tech giant says this will allow the OS to create shared ecosystems across devices, with adoption encouraged through its release globally as an open-source platform.
In terms of release cycles, Huawei says HarmonyOS is planned for launch on "smart-screen products" later in 2019, with expansion to other devices over the next three years. While "smart-screen" might be a bit ambiguous, Reuters reports that the company's subsidiary Honor is expected to release a smart TV with HarmonyOS soon, potentially marking the first series of devices featuring the OS.
CEO of Huawei's Consumer Division Richard Yu says that if the company cannot use Google's Android operating system in the future, it will be able to immediately switch to HarmonyOS. Even so, he still reiterated that the company would prefer to keep using Android on its smartphones. In a press release, Yu says that the operating system is "completely different from Android OS" due to its support for a wider ecosystem. He says this creates ease of deployment in that developers can "develop (their) apps once, then flexibly deploy them across a range of different devices."
The reveal is certainly interesting and gives us a bit of clarity over the capabilities of HarmonyOS, as it was previously indicated it was primarily designed for industrial purposes, such as for use with IoT devices. While a new ecosystem-based OS would give it an interesting position in the market, it still has a long way to go if it wishes HarmonyOS to challenge Android and get developers onside. The company is taking it one step at a time for now though, focusing their Harmony/Hongmeng efforts for the Chinese market first.
Unfortunately for Huawei, this week's headlines haven't been totally optimistic for them, as reports indicated that the tech giant will soon be hit with a fresh batch of bans from the US. The bans would mean that US federal agencies will no longer be able to buy gear and services from the company as of next week. The rule will reportedly come in on an interim basis on August 13, while a final rule is completed. Beyond Huawei, the ban will also affect ZTE, Hytera Communications, Hangzou Hikvision Digital Technology Company, and Dahua Technology Company.
To continue reading...