IDG Connect Law offers marketers access to our extensive database of over 200,000 legal professionals. Plus it provides an information library for legal practitioners in both corporate and private practice, with a wider spectrum of focused, classified content, which includes:
Legal briefings
Case studies
Upcoming events
Webinars and discussions
Research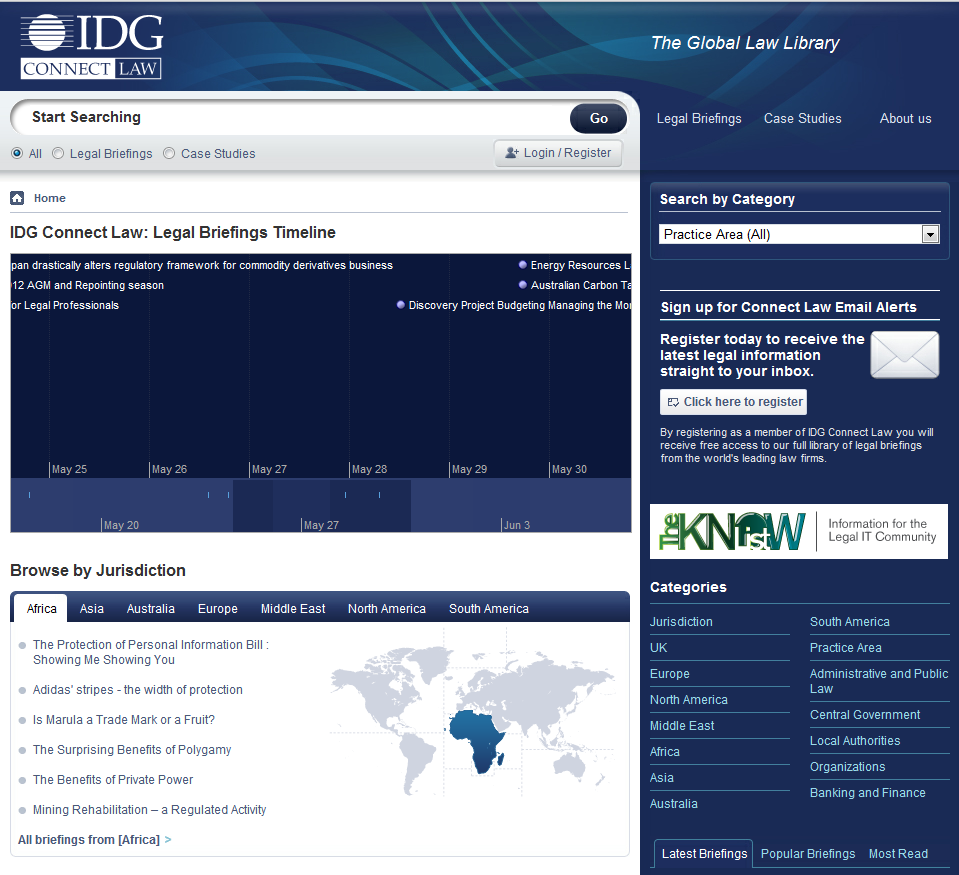 Content is updated regularly, and sourced from some of the profession's most respected subject experts.
Building Presence
IDG Connect Law delivers the perfect foundation for lead generation and hosting campaigns based on the concept of leveraging the expertise of legal firms.
In addition to capturing the details of those who have downloaded content, and thus identifying individuals with a specific interest in that matter, by using Connect's Lead Generation and Lead Nurturing programs, law firms can build focused marketing campaigns aimed at specific individuals within target client organizations.
Our high editorial standards ensure that all information on IDG Connect Law comes from the most respected legal practitioners in the matters covered. This gives the site both credibility and interest, and it is already enjoying a strong and regular following from legal professionals.
Select Clients
IDG Connect Law is gaining rapid acceptance as a primary resource for guidance on complex legal issues for corporate executives in both managerial and operational legal roles, such as:
Regional Directors
Chief Legal Officers
Company Secretaries
Compliance Officers
Country Managers
CEOs
IDG Connect can provide detailed analyses of their interests and concerns, as well as their propensity to change, through our extensive and ongoing research programs.
Commercial Opportunities
With a rapidly growing subscriber base, IDG Connect Law provides a very cost-effective channel for reaching out to potential clients.
In addition to hosting your own generated content, IDG Connect provides a range of cost-effective commercial opportunities to legal practices and IT software vendors seeking to expand their profile and attract new clients:
Creating original content
Producing Videos
Lead Generation
Content mapping
Lead Nurturing