IDG Connect offers you the ultimate demand generation support, from providing detailed leads of qualified decision-makers, to a comprehensive lead generation and appointment setting service.
Our extensive and ongoing research programs give you the unique ability to build contact lists that identify individuals at all stages of the buying cycle, from pre-sales to sales-ready.
Extensive, Accurate, Available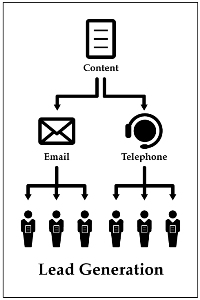 With access to over 44 million names, IDG Connect offers you a range of marketing options that allow you to use our data to target the decision makers you need to reach. This can include:
Breakdown by geography, job title, role and responsibility
Email dispatch to selected individuals
Extensive telemarketing options
Our dedicated support team can help you rapidly build and execute mailing campaigns and continually refine the results to increase success.
BANT - Effective Screening
IDG Connect uses its in-house telemarketing operation, IDG Direct, to ensure that the leads you receive are both high quality and likely to provide you with an excellent prospect of a short-term sales opportunity.
We classify leads according to four criteria, called 'BANT', to guarantee that the leads you receive have:
Budget
Authority
Need
Timeline
Although this means you may receive a smaller number of contacts than many straight list vendors will offer, you can be assured that they represent high quality prospects with a short-term sales funnel.
Key Account Profiling
A very valuable use of the IDG Connect dataset is to enhance and improve your account profiling and existing target lists.
This service is particularly valuable when building a target list for a specific application, business sector, or target organization, and can form the cornerstone of an account-based marketing campaign.
Lead Generation - from Prospect to Meeting
IDG Connect's contact center teams provide a unique service through their ability to help you profile and target specific sectors and organizations that are actively buying.
We conduct research into target sectors, and identify companies that are in the market, or about to be, and the relevant key individuals within them.
Based on this information we can then provide a complete lead generation program that starts with a range of personalized email creation and delivery services to ensure that your message is delivered at the right time and to the right target, and includes:
Follow-up calls
Prospect research
First stage sales introduction
Meeting and appointment setting
IDG Connect provides the most comprehensive and cost-effective way for vendors to target and reach the people who are most likely to buy your products and services.